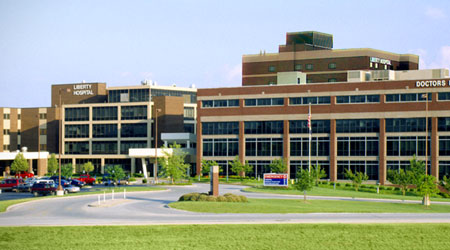 Liberty Hospital is now home to a new 36-bed psychiatric facility as part of a partnership with Signature Behavioral Healthcare.
Psychiatric Facility Opens at Liberty Hospital
Signature Behavioral Healthcare has opened a new, 36-bed psychiatric facility within Liberty Hospital.
The facility opened March 15 with a ribbon cutting and open house. Signature Psychiatric Hospital is in the 4th Floor at 2525 Glenn Hendren Drive, Liberty, Mo.
Signature also operates a psychiatric hospital in North Kansas City and several outpatient locations throughout Greater Kansas City.
The new "hospital-within-a-hospital" helps connect patients to mental health and substance abuse services. Signature is leasing the space in Liberty Hospital's north tower.
The addition also allows patients to seek treatment closer to home. Some patients previously traveled more than 100 miles to get care, a significant concern noted in several recent health-care assessments for the region.
Signature Behavioral Healthcare has six locations throughout the Kansas City area. Its parent company, CenterPointe Behavioral Health System, is based in St. Charles, Mo. More information is available on the Signature website, sphkc.net.