Tri-County Mental Health Services
3100 NE 83rd Street, Suite 1001
Kansas City, MO 64119
(Individual counseling, therapy and other services located at centers throughout Clay, Platte and Ray counties.)
816-468-0400
tri-countymhs.org
Tri-County Mental Health Services, Inc. (TCMHS) was founded in 1990 becoming the primary safety-net provider of comprehensive behavioral health services to a community of more than 342,000 people living in Clay, Platte and Ray counties. TCMHS is located on the Maple Woods Community College campus, in the Northland Human Services Center and on average serves approximately 8,000 Northland residents. TCMHS has 105 employees and partners with over 500 volunteers through our community coalitions.
TCMHS primary programs are as follows:
· Psychiatric Services - Medication services offered to our consumers as part of a comprehensive illness/symptom management plan.
·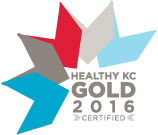 Outpatient Therapy Services - Individual, group and family therapy services provided utilizing a solution-focused (brief) therapy model.
· Children's Community-Based Services - Includes case management services and intensive community psychiatric rehabilitation services. All services are designed to facilitate comprehensive community-based services for children experiencing a serious emotional disturbance.
Over the last year, TCMHS has had many accomplishments that better serve our consumer population and the staff at the agency. The following are some successes that have occurred over the past year:
• Trauma-Informed Care: A strength-based service delivery approach that is grounded in an understanding of and responsiveness to the impact of trauma, that emphasizes physical, psychological and emotional safety for both providers and survivors, and that creates opportunities for survivors to rebuild a sense of control and empowerment.
• Same Day Access: This approach allows consumers that call in or stop by the agency who arrive with a mental health issue to be seen by our intake and assessment clinicians that same day. This approach will help TCMHS increase the odds of success in helping the consumer with his or her mental illness. By having "Same Day Access," TCMHS is able to better provide help when help is needed.